BizStack
Commercial Applications
BizStack is highly customizable, device & system agnostic and provides endless opportunities to help commercial businesses address everyday challenges.
BizStack is an open-sourced IoT platform that connects data from any device, equipment, legacy network or system and allows data to be freely shared while opening doors to new applications at a lower cost.
NEXT GENERATION IoT Solution
Unlock Endless Possibilities
At MODE, We Are Driven To Unlock Endless Possibilities to Help Organizations Leverage Data & Insights that Improve Operations, Performance, Safety and Efficiencies by Using IoT & Ai.
The MODE BizStack IoT Platform Provides a Turnkey IoT Platform with Meaningful Outcomes for Global Enterprises in Commercial, Construction, Manufacturing, Robotics, Smart Products, Transportation, Sensor Companies and More.
Let us Show You Just How Easy it is.
MODE WORKS WITH YOU
Save with BizStack
Feedback From Our Global Customers, BizStack is Deployed 4X Faster and 75% Less Expensive than In-house Developers or Outside Consultants.
DO YOU HAVE AN IoT Challenge or IDEA?
Try a Proof-of-Concept IoT Solution
Think Big, Start Small: A Proof-of-Concept That Will Pay For Itself!
The PoC Will Showcase the Possibilities of the BizStack IoT Platform, can Easily Scale and will Show Just How Easy & Dependable MODE is to Team With.
It's Exactly Why Some of the World's Largest Technology Companies Continue to Team with MODE.
They Started with a Proof-of Concept then Found that BizStack could be Deployed 4X Faster and 70% Less Expensive over In-house Software Developers or the Competition.
A few of our On-going, customer-partners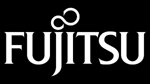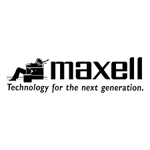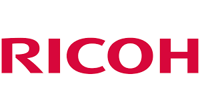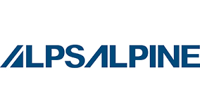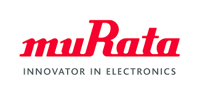 BizStack Applications
Commercial Building
Connect Robots
Construction
Digital Transformation
Legacy Systems
Logistics/ Transportation
Plants & Manufacturing
Endless Possibilities...

BizStack Collects & Organizes Data
Collect "live" data from any device, person, product, equipment, or legacy system and turn it into useful insights.
BizStack organizes collected data in a way that is intuitive to businesses, highly secure, scalable and prepares it for successful IoT applications, machined learning, and Ai.
BIZSTACK
Metric-based data analytics
Cloud-based dashboard with customized industry metrics that enable your organization to make informed decisions that improve operations, performance and efficiencies.
MODE
Robust Solution Deployment
Accelerate Development
We prepare a packaged solution for your specific Iot needs to speed up development timelines.
Scalable
Our flexible, scalable solution is built for businesses of all sizes. It's easy to expand and maintain an efficient operation as needed.
Data Agnostic
Our platform allows enterprises to manage their sensor data regardless of how it is formatted and where it exists today.
Seamless Integration
Our platform integrates with your existing systems and data warehouses to further automate your service workflows.
Expert Support
Our team of experts will be there every step of the way with tools that help make it easy to provide world-class service and monitor projects from anywhere in any situation
Seamless Integration
Our platform integrates with your existing systems and data warehouses to further automate your service workflows.
"Data can be freely taken from the cloud, on the web, any time and in any form, and we (Panasonic) can create KPIs in the UI. We are able to optimize the value provided because it can be connected."
Yuji Nakamura
New Business Project Manager, Panasonic
"I was able to work on a project together and become one team"
Kazuki Baba
Innovation Promotion Manager, Suzuki
"Working with MODE allowed cloud cooperation, which usually didn't go so well, to be realized in a blink of an eye."
Masanori Masaoka
Sales Engineer Section, Maxell Co. , Ltd.
"Not only are you able to collect IoT data, but only MODE was able to help us create a "feedforward" strategy (proper analytics of our data)."
Kenji Sakamoto
Business Promotion Section, ASICS Co. , Ltd.
EMBRACING CHALLENGES
Every Problem Has a Solution
We believe there are no unsolvable problems, we embrace your IoT challenges and we are driven to unlock endless possibilities.