About MODE, Inc.
MODE, Inc. is a Global company with offices in Silicon Valley, CA and Tokyo, Japan

.
At MODE, we are driven to find endless possibilities to help organizations more easily leverage their data & insights that improve operations, safety, & efficiencies through the use of IOT & AI
.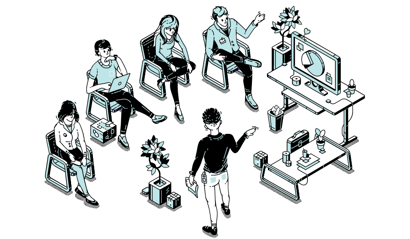 We Take Care of Our People and Partners
At MODE, Inc., we hire great people and challenge them to do great things. We provide opportunities to build skills and constantly challenge each other to get out of our comfort zones in order to grow personally and professionally.

The Customer is our Partner
Without our customers, we don't have a business. Our Goal is to be your partner for the long haul and we never forget that. We put our customers at the center of every decision we make. We have extensive knowledge and experience with IoT and software development, however, —it's really about the value we can deliver to our customers.

End-to-End Ownership
At MODE, Inc. we've embraced the value of end-to-end ownership, honesty and transparency. Every project has a dedicated project manager and is in charge of making it happen quickly, reliably and with clear communication with the customer.

Every Problem Has a Solution
We believe there are no unsolvable problems, we embrace challenges and want to unlock endless possibilities. Each time we solve a problem, we re-think how we can incorporate this into our software and make it easier, more reliable and cost effective for the next time.

Value of Suggestions and Feedback
We have found converting customers to partners is about listening and understanding their challenges, keeping an open mind for ideas and always respecting their valuable feedback. Its how we continue to learn and grow.