NEXT GENERATION IoT & AI Solutions
Unlock Endless Possibilities
Connect anything, anywhere!
MODE simplifies data collection, ensuring it is dependable and secure. Then, we harness the power of Generative AI to create your organization's AI Assistant!
End-to-End Solution
Save Time & Money with BizStack
Testimonials from Our Worldwide Clients: BizStack Deploys 4X Faster and Saves You 75% More Compared to In-house Developers or Outside Consultants.
DO YOU HAVE A CHALLENGE OR IDEA?
Proof-of-Concept that Easily Scales!
"Begin with a Bold Vision, Initiate with Precision: A Game-Changing Idea That Drives Its Own Returns!
Our Proof-of-Concept will illustrate the immense capabilities of the BizStack platform, highlighting its seamless scalability and effortless collaboration with MODE."
A few of our customers & partners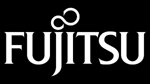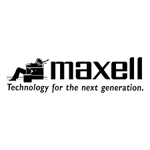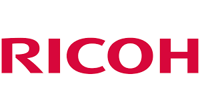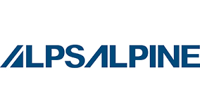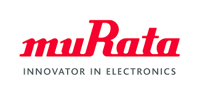 BizStack Applications
Commercial Building
Connect Robots
Construction
Digital Transformation
Legacy Systems
Logistics/ Transportation
Plants & Manufacturing
Endless Possibilities...

BizStack Collects, Organizes Data and Reports using AI.
We are a one-stop shop for collecting "live" data from any device, person, product, equipment, or legacy system, turns it into useful insights and creates your organizations AI Assistant.
BIZSTACK
Metric-based data analytics
Cloud-based dashboard with customized industry metrics that enable your organization to make informed decisions that improve operations, performance and efficiencies.
BizStack
Commercial Applications
BizStack is highly customizable, device & system agnostic and provides endless opportunities to help commercial businesses address everyday challenges.
BizStack is an open-sourced IoT platform that connects data from any device, equipment, legacy network or system and allows data to be freely shared while opening doors to new applications at a lower cost.
Robust Solution Deployment
Accelerate Development
We prepare a packaged solution for your specific Iot needs to speed up development timelines.
Scalable
Our flexible, scalable solution is built for businesses of all sizes. It's easy to expand and maintain an efficient operation as needed.
Data Agnostic
Our platform allows enterprises to manage their sensor data regardless of how it is formatted and where it exists today.
Seamless Integration
Our platform integrates with your existing systems and data warehouses to further automate your service workflows.
Expert Support
Our team of experts will be there every step of the way with tools that help make it easy to provide world-class service and monitor projects from anywhere in any situation
Seamless Integration
Our platform integrates with your existing systems and data warehouses to further automate your service workflows.
"Data can be freely taken from the cloud, on the web, any time and in any form, and we (Panasonic) can create KPIs in the UI. We are able to optimize the value provided because it can be connected."
Yuji Nakamura
New Business Project Manager, Panasonic
"I was able to work on a project together and become one team"
Kazuki Baba
Innovation Promotion Manager, Suzuki
"Working with MODE allowed cloud cooperation, which usually didn't go so well, to be realized in a blink of an eye."
Masanori Masaoka
Sales Engineer Section, Maxell Co. , Ltd.
"Not only are you able to collect IoT data, but only MODE was able to help us create a "feedforward" strategy (proper analytics of our data)."
Kenji Sakamoto
Business Promotion Section, ASICS Co. , Ltd.
Why BizStack to build your AI Assistant?
Using BizStack IoT to build your AI Assistant...
Mode's BizStack platform provides simple yet powerful IoT and AI solutions for organizations to capture live data from any device, equipment, or legacy system, then gain insights for increased performance, preventative maintenance, improvements to operational efficiencies, and helps achieve a digital transformation.
BizStack IoT is designed to easily collect the data, while BizStack AI Assistant reports on situations and anomalies that may occur within your organization.